NEWS
beautiful people × Johnstons of Elgin The popular collaboration scarf is back again this year!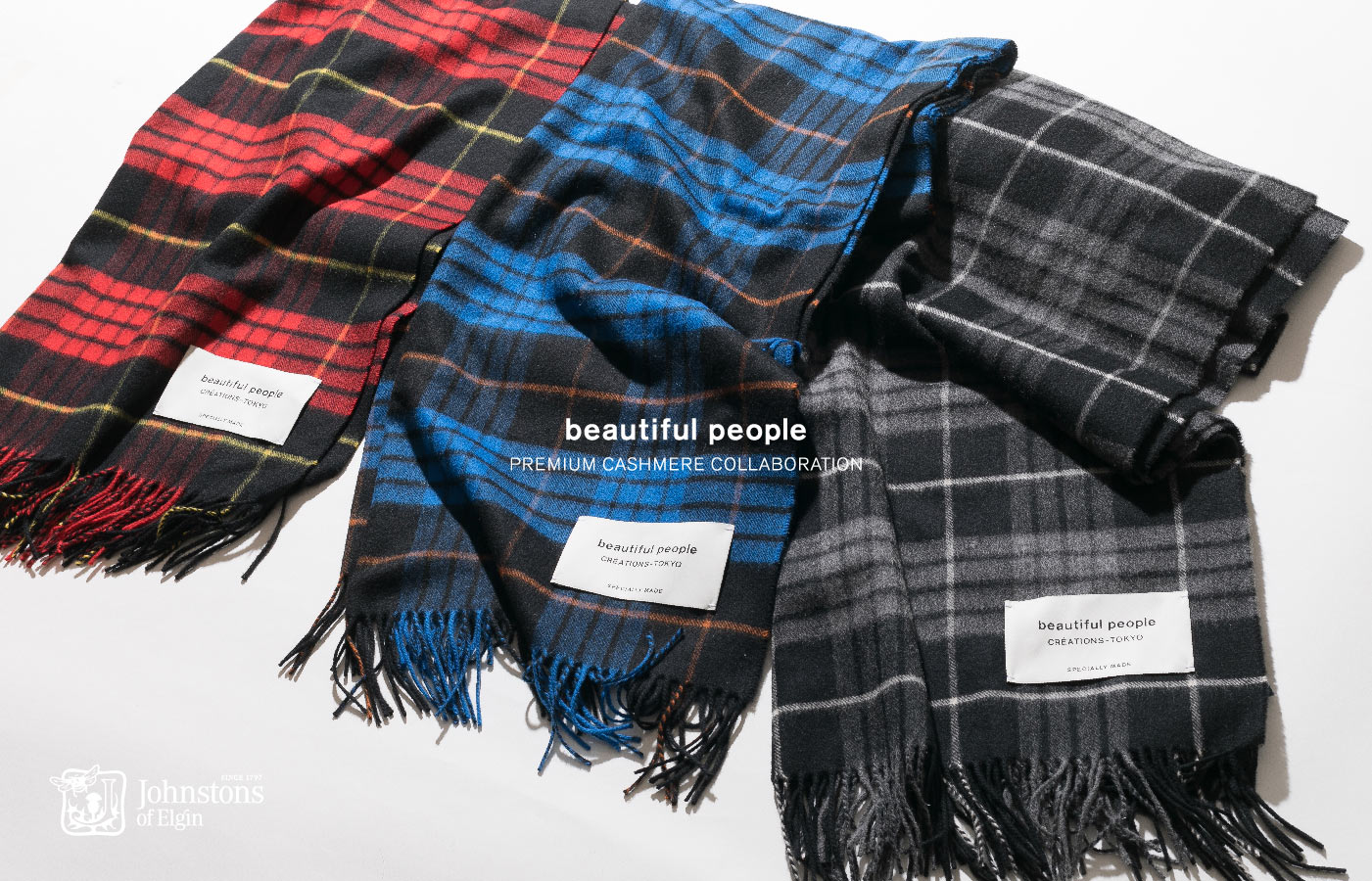 the scarf comes in three colors: the classic Macqueen check in red, blue, and gray
This year marks the third season of the ongoing collaboration between Johnstons of Elgin, a long-established British brand founded in 1797.
From dyeing to blending, carding to spinning, warping to weaving, knitting to teaseling and cutting to folding, Johnstons of Elgin produces the work of artisans based on centuries of innovation.
The spirit to creates high quality products resonates with beautiful people, a brand which constantly strives to redefine the meaning of beauty while maintaining a high level of craftsmanship.
The collaboration cashmere scarf is a popular item that sells out soon after its release every season.
Click here for product details.