NEWS
Novelty gift with purchase of Sail cloth series
From April 24 (Sat), we will be giving away novelty items on a first-come, first-served basis to those who purchase the Sail cloth Logo Tape Series.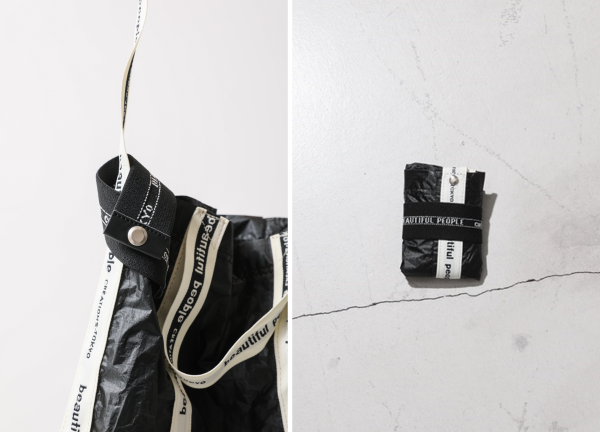 beautiful people's Sail Cloth logo tape bag series is made of a light and strong water-repellent polyester material used for sail boat sails.
The novelty item is a stretch logo belt that can be used to fold the sail cloth bag to make it compact.
We currently have the following three items of the Sailcloth Logo Tape series in our online store.

Sail cloth Logo Tape Shift Bag S
Sail cloth Logo Tape Shoulder Bag
Sail cloth Logo Tape Tote
We hope you will take advantage of this opportunity.
*Please note that the number of novelties is limited.
*We are planning to start shipping in mid-May because of the Golden week break.