NEWS
10/3 (Sun) 16:00 Paris Time | 22 Spring/Summer Paris Collection Digital Show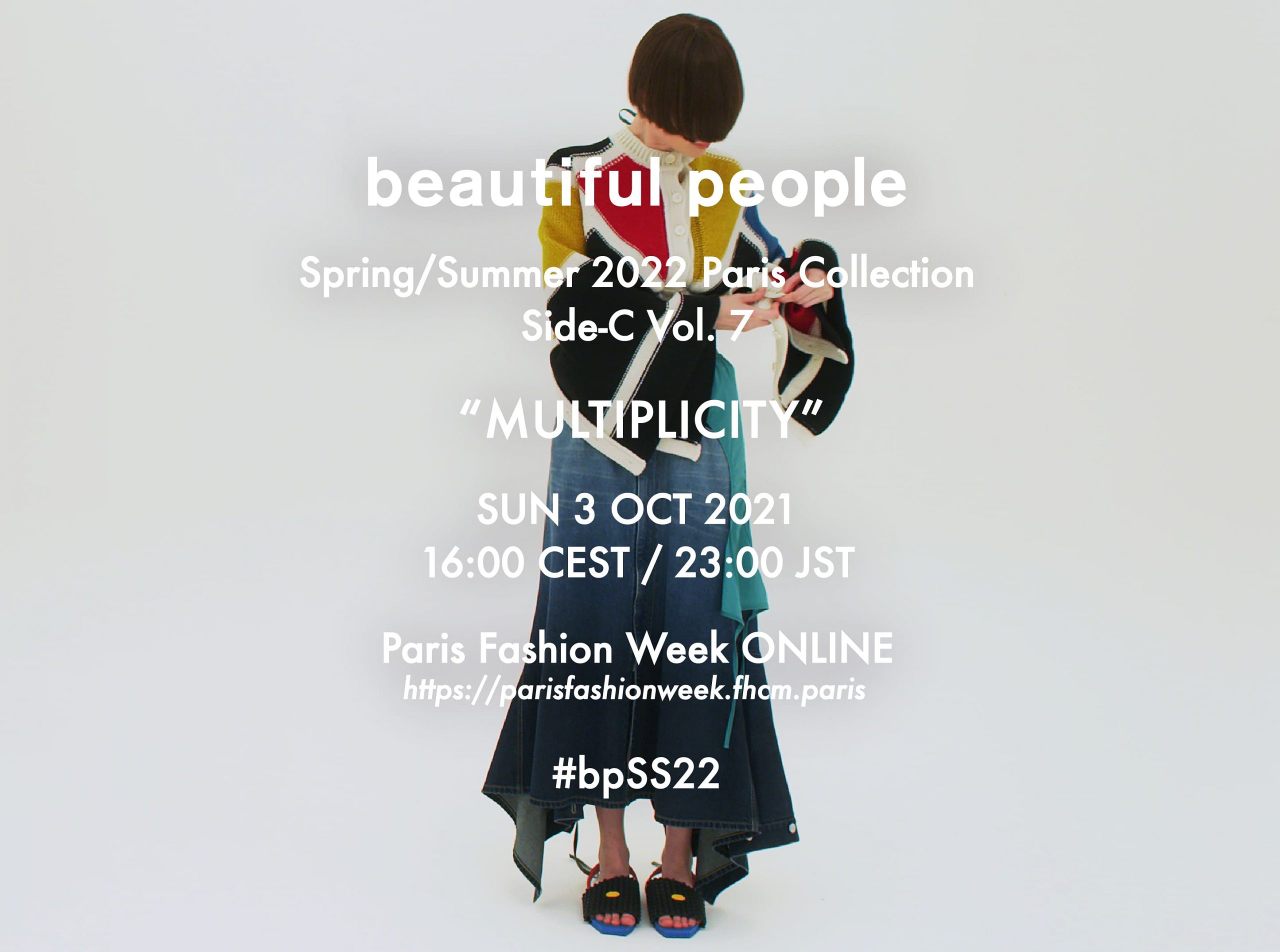 beautiful people will be participating in Paris Fashion Week (PFW®) for Spring/Summer 2022 in the form of a digital show.
The video of the show will be available on October 3 (Sun.) from 16:00 Paris time on the official YouTube channel of beautiful people.
■beautiful people SPRING/SUMMER 2022 Paris Collection Digital Show 
Theme: Side-C Vol.7 "MULTIPLICITY"
Date: October 3, 2021 (Sun) 23:00 Japan time / 16:00 Paris time
■You can watch the digital show from the URL below
https://www.youtube.com/watch?v=z11yCsFv_Gc
■Click here to see the official calendar of Paris Fashion Week Spring/Summer 2022.