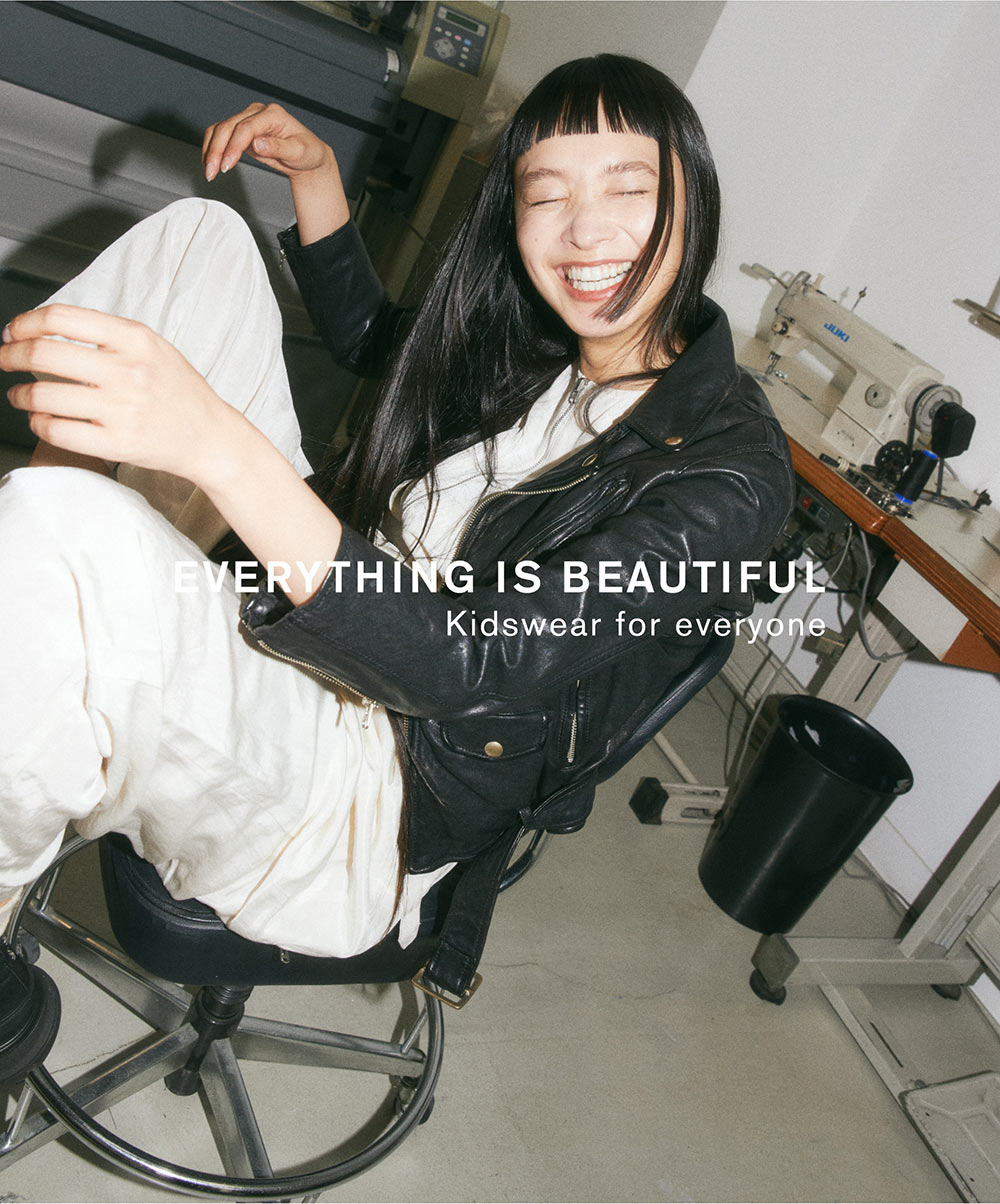 #01 LEATHER RIDERS JACKET
The Kids Series with designs that focus on excellence in your everyday normal rather than eccentricity and technologies that bring textiles and patterns to the next level with a unique eye to accentuate the beauty of every wearer.
Everything is beautiful. Kidswear for everyone.
Freedom to choose your size
VINTAGE RIDERS JACKET is available in 9 sizes from 120 to 200. From compact to oversized, enjoy the freedom to choose the silhouette you prefer.
You can choose a size that different from your height to enjoy the balance of three-quarter length, or wear it loosely with your choice of tops inside. The same person can create a different atmosphere depending on the silhouette they choose.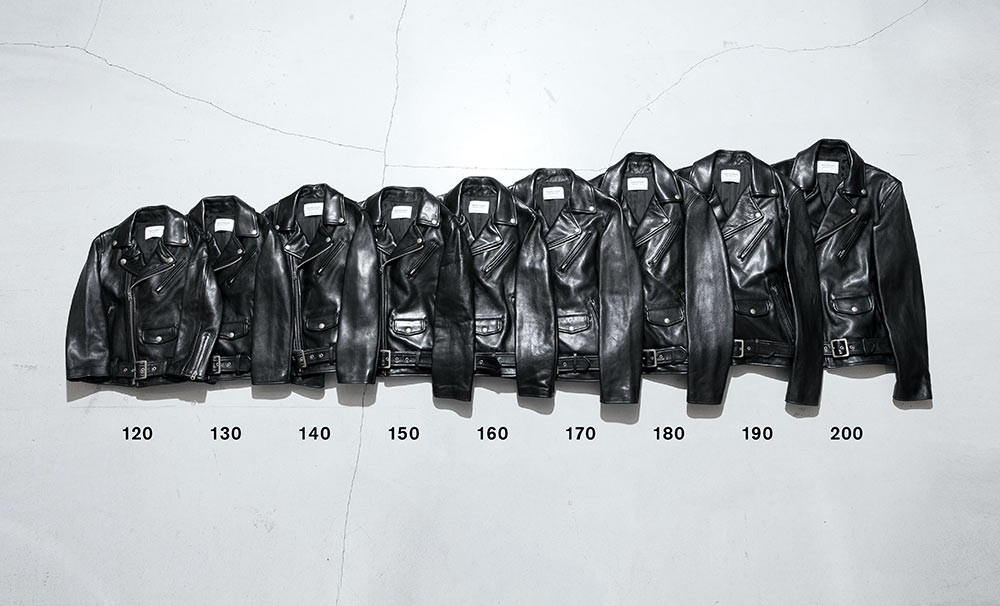 Kidswear for everyone
Our success in creating items that make seemingly contradictory ideas work owes to our first-rate manufacturing process that places quality as the priority.
Great comfort even in smaller sizes is the result of advanced pattern technologies developed by our design team with its years of experience working for Japanese and international brands. Patterns are adjusted down to a few millimeters and are continuously improved until perfection.
Our kids biker jackets have pivot sleeves that we developed by calculating the amount of movement from the base of your sleeve to your body as a jacket for hunting. Patterns are drafted with the arms raised to ensure easy movement with no sense of tightness even when holding a hanging strap on the train or bus.
Natural leather that changes with age
Jackets are washed only after they are complete and each one is hand-processed to bring out the luster and create a deadstock look.
The leather is first vegetable-tanned so that it is soft and absorbs moisture well. Then, a special oil is added during the dyeing process to give it the ultimate soft and dewy texture that molds to the wearer over time for the perfect fit.