The new "SDGs NAME TAG TOTE BAG"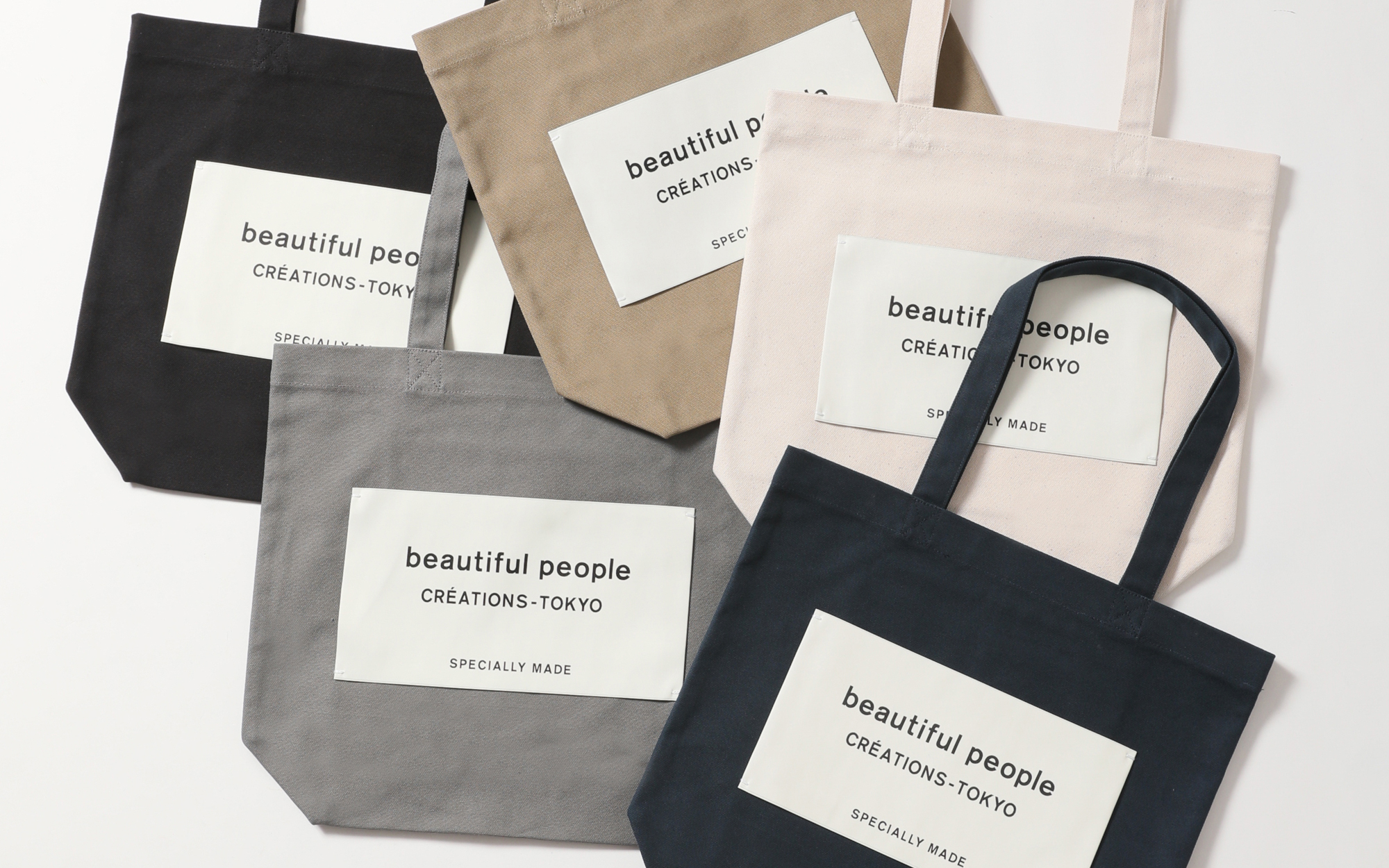 The standard name tag tote bag, which is one of the brand's synonyms, has been renewed with an original fabric that is friendly to both people and the environment.
Dyed using Kurashiki Dyeing, a processing method that also takes into consideration the reduction of environmental impact.
The new product is designed to be more easy-to-use, and will be renewed as a beloved item that can be used for years to come.
ORIGINAL SUSTAINABLE MATERIALS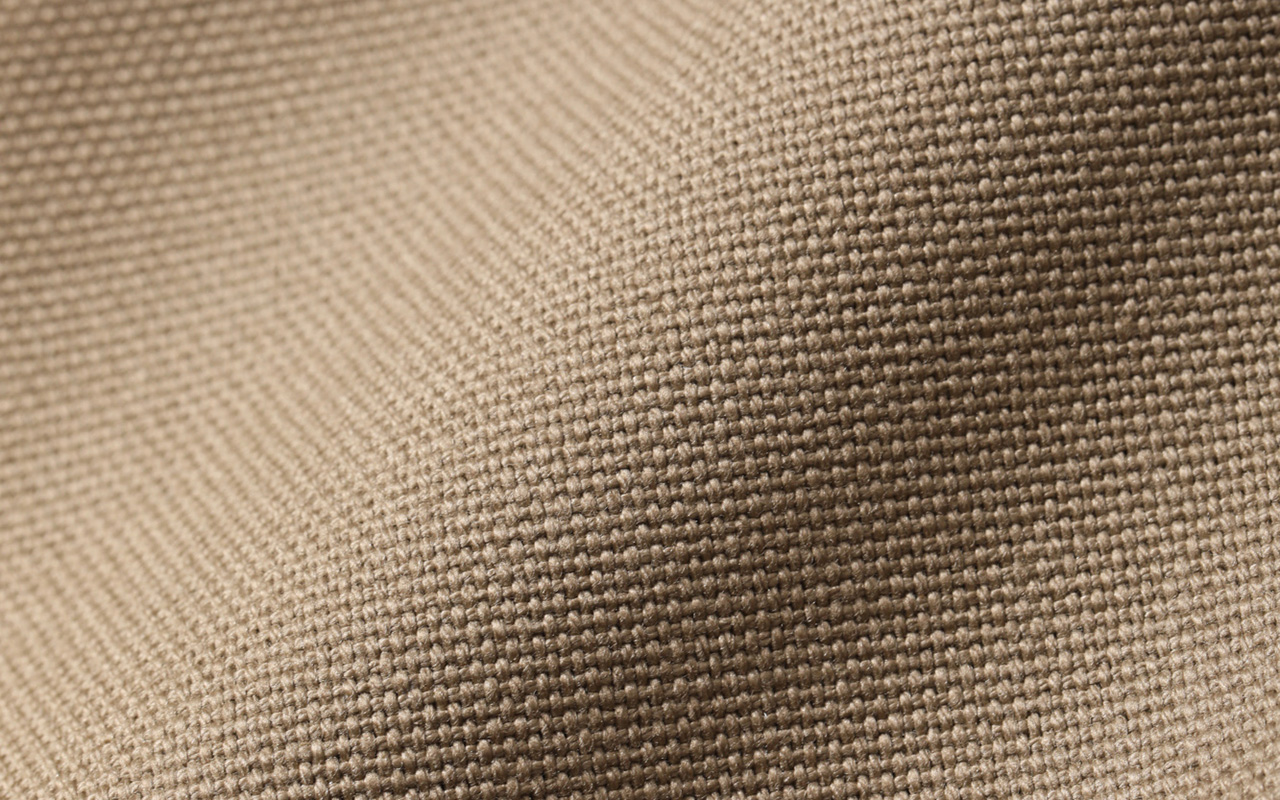 Name Tag: recycled polyester

Guinness class size jacquard weave
The Name Tag Tote Bag is a classic item that was first released in 2016.
Now, as part of the SDGs (Sustainable Development Goals) project, the materials and specifications have been carefully reviewed. Developed as a product that can be used for long period of time.
Kurashiki-dyeing No. 8 organic cotton canvas is used for the main body fabric.
The canvas is carefully woven from cotton grown using organic fertilizers and beneficial insects such as ladybugs, instead of chemical fertilizers, insecticides, herbicides, and other pesticides used in general cotton fields.
The luxurious original fabrics are dyed using Kurashiki Dyeing, a dyeing process that has been certified as a safe, people-and eco-friendly textile processing that is far beyond domestic and international standards, as well as environmentally friendly and reduces environmental impact.
The Guinness-class size brand tag also uses recycled polyester yarn, and the unique Jacquard weave design is kept unchanged.
RENEWAL POINTS
A 9 cm longer handle

Changed to Sustainable materials

Inside pocket is added

Original tag with 17 colors to inscribe sustainable
The biggest point of the renewal is the attention to materials.
Both the body and brand tag have been changed to sustainable materials, and the canvas has been made of a higher grade to achieve a firm texture.
The new bag is also designed to be easy to use in everyday life when carrying a laptop or documents.
Furthermore, by making the handle 9 cm longer than the previous model, it is easier to hang it on the shoulder even when wearing a jacket or coat.
The New model: 36 cm (width) x 38 cm (height) x 11 cm (depth) x 54 cm (handle) / price: 10,800 JPY
The Old model: 38cm (width) x 37cm (height) x 12cm (depth) x 45cm (handle) / price: 7,560 JPY
A pocket inside the bag is added for ease of use.
On the inside of the pocket is an original name in 17 different colors that signifies the Sustainable Development Goals (SDGs).
The original name tag is made with jacquard weave, and the back side has a thermo-compression sheet attached to the part where the thread crosses over.
LINE-UP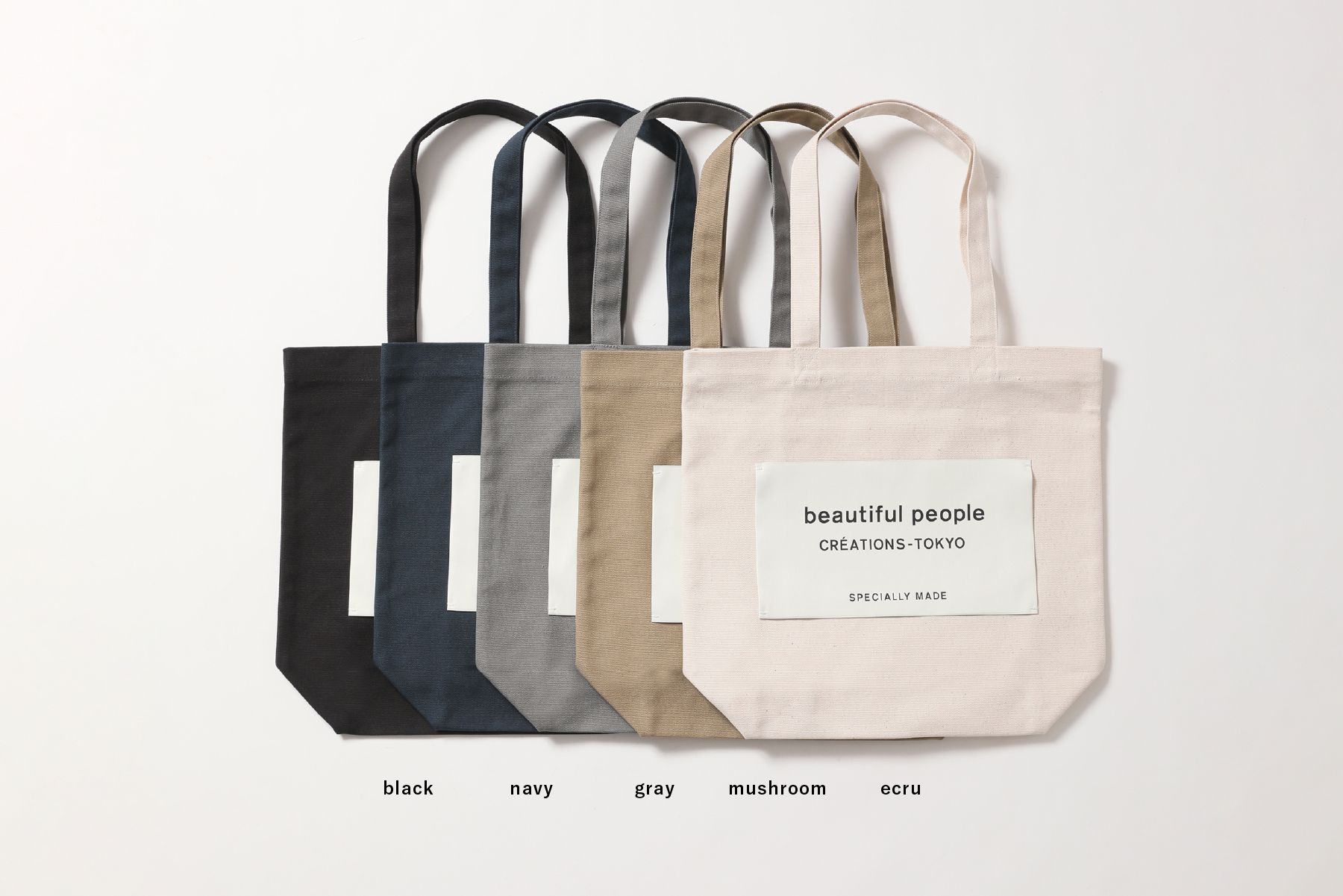 The new standard name tag tote is available in five colors – black/navy/gray/mushroom/ecru.