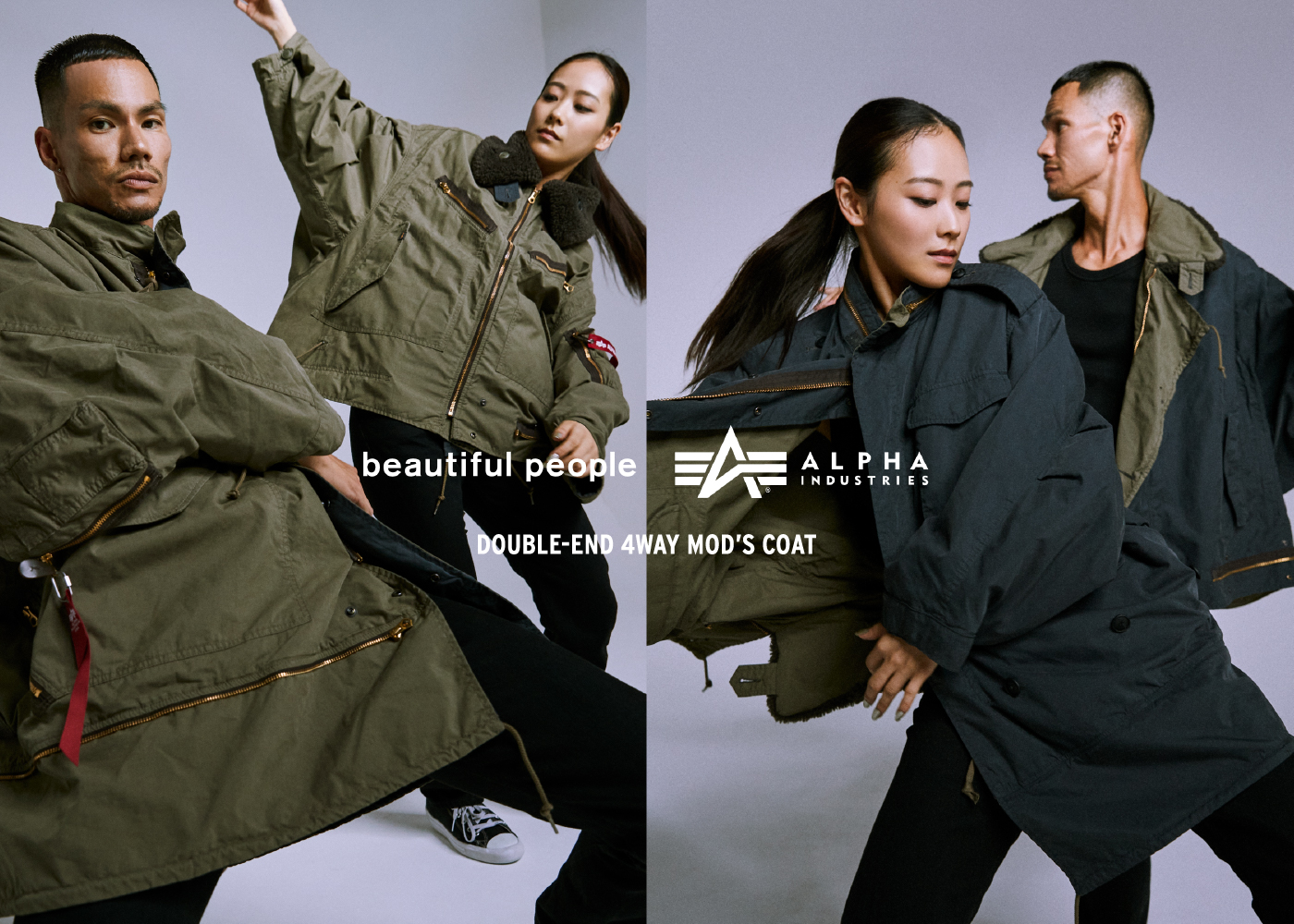 The mod coat is the second collaboration with the military manufacturer "ALPHA INDUSTRIES", which was founded in the USA in 1959 and has a long history as an American military supply manufacturer and boasts a cumulative delivery record of over 40 million MA-1 and M-65 items, and beautiful people, which focuses on authentic craftsmanship.
Inspired by four pieces of vintage military wear. The coat incorporates the "DOUBLE-END" pattern desi concept, in which new functions and forms are created by turning the top and bottom of the coat upside down, and is a surprising 4-way specification.
Made from ALPHA cotton-nylon poplin used for M-65 coats and cargo trousers. It is not only extremely lightweight, quick-drying and functional but also highly durable, having been tailored at the ALPHA sewing factory, which has been manufacturing military items for many years.
ALPHA's craftsmanship backed by a long history and pattern techniques unique to beautiful people coexists in this one-of-a-kind item.
beautiful people x ALPHA INDUSTRIES Mod's Coat Special Video
4-way design with DOUBLE-END pattern technology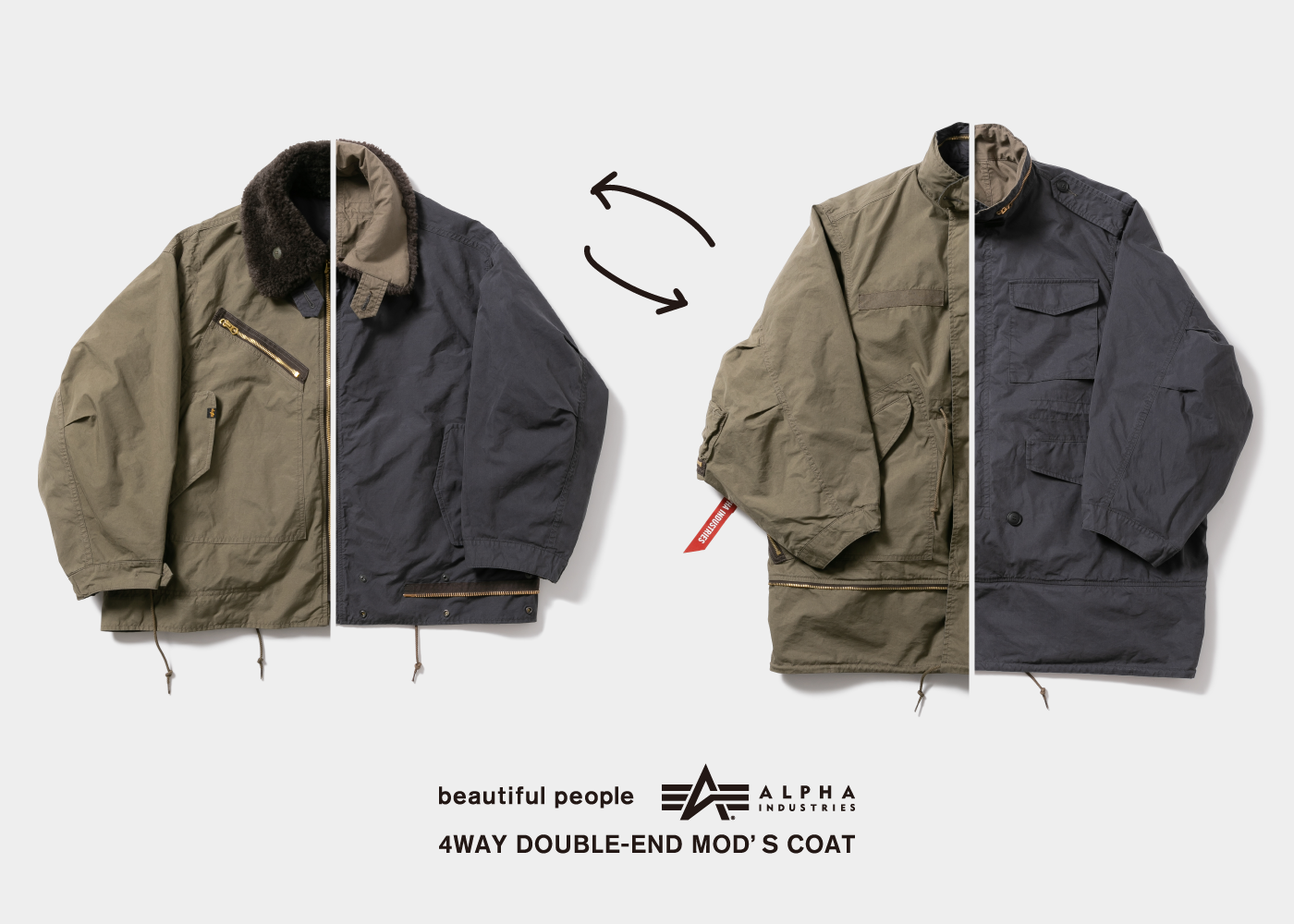 Can be worn as an item with different designs on each of the four sides – upside down and inside out.
A military item that was useful in different environments, such as the field jacket and cold-weather coat used by the US Army and the flight jacket used by the US Air Force, all in one jacket.
When the M-65 Extreme Cold Weather Coat is worn upside down, it becomes a B-43 Heavy Flight Jacket.
When reversed, it becomes a navy-coloured M-65 field jacket. Flip it upside down, it becomes an AL-1 Heavy Flight Jacket.
This collaboration is not only about the design but also about the ability to enjoy the oversized silhouette of the middle-length coat and the wide short jacket silhouette, making it an item that is not bound by preconceived notions of clothing.
Attention to details
The zipper is a reprint of a vintage zip zipper manufactured by UNIVERSAL in the USA in the 1940s and 1950s, and has an old American look combined with an antique gold hue.
The reversible pull on one side has a leather patch, and the buttons are rubber coated buttons with the beautiful people brand logo, reproducing the details of military items in each of the four ways, and showing the commitment to craftsmanship and playfulness of beautiful people down to the smallest detail.
Alpha double-end Mod's Coat
Color: olive*navy
Size: 34/36/38/40/42
Material: Cotton 71% Nylon 29%
Vol.1 DOUBLE-END NYLON FLIGHT JACKET RESTOCK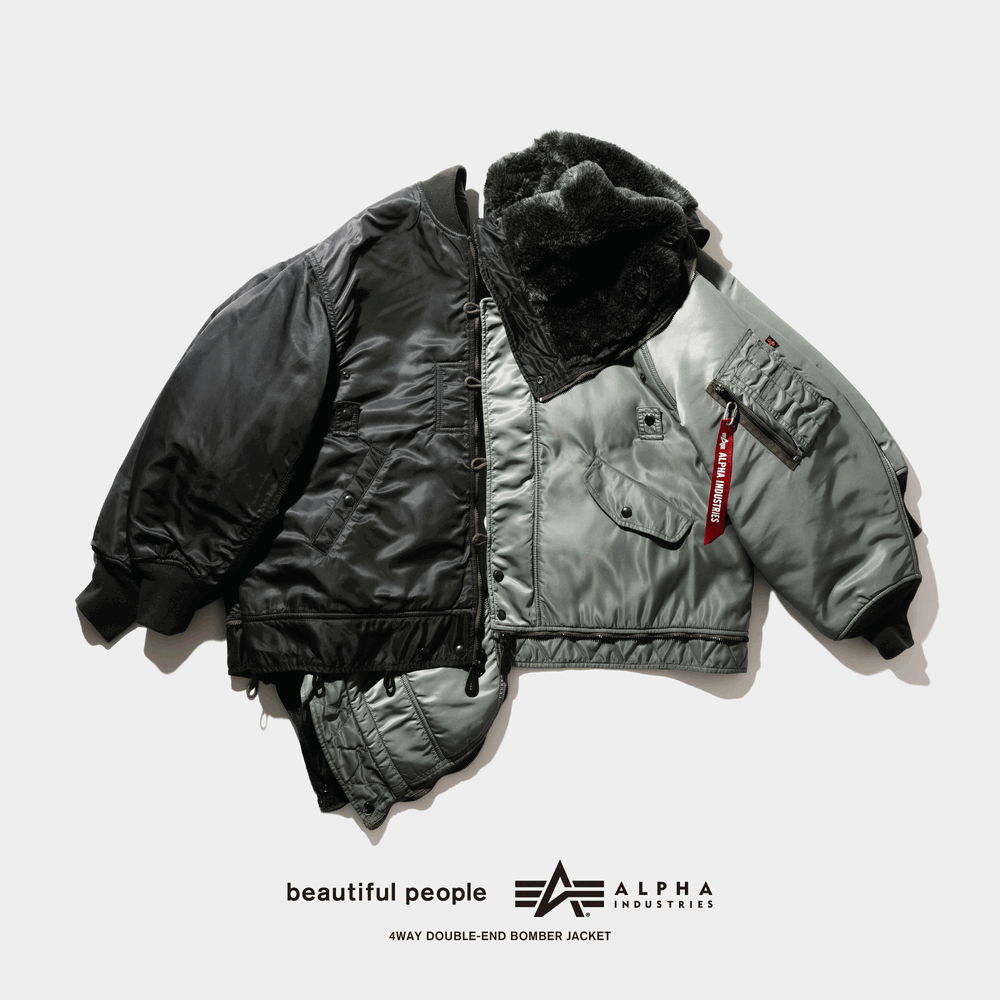 The double-ended nylon flight jacket from the Vol.1 collaboration between beautiful people and ALPHA, will also be re-launched in mid-October.
It will be available for pre-order at the online store from mid-September.
Alpha double-end nylon flight jacket
Color: gray*navy
Size: 34/36/38/40/42
Material: Nylon 100%
Lining: Acrylic 50%  Polyester 30% modacrylic 20%
about ALPHA INDUSTRIES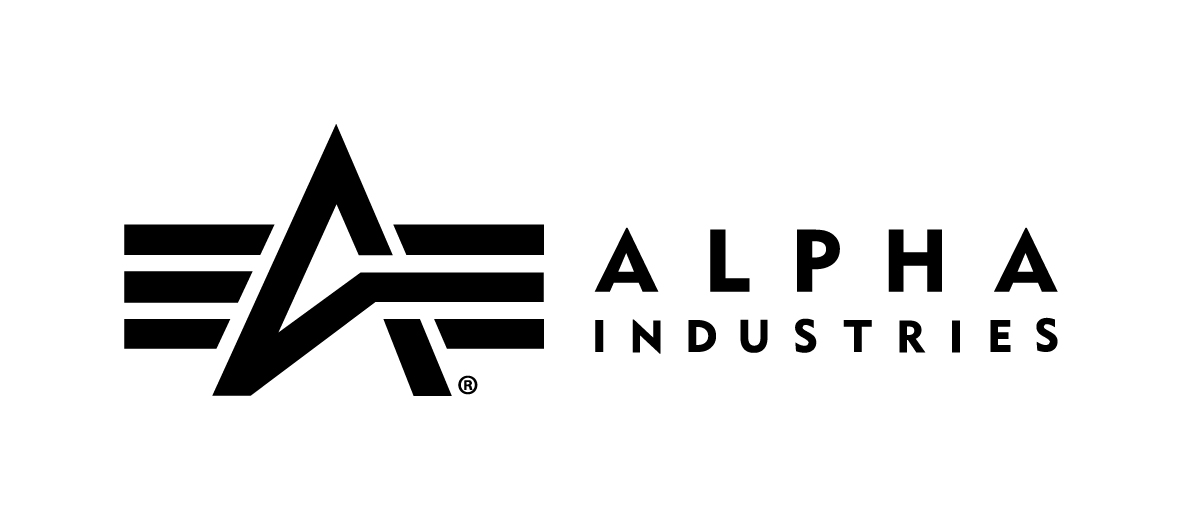 about ALPHA INDUSTRIES 
Alpha Industries is an American clothing manufacturer founded in 1959 in Knoxville, Tennessee. Initially, as a contractor to the United States military and began producing military jackets at the request of the US Department of Defence.
Since then, the company has reigned for more than 50 years as a constructor for the US military, meeting the Mil-Spec, the highest quality standards. The company has delivered more than eight million M-65s to the Army and more than 40 million items to the Air Force and Navy, including MA-1s. The brand's iconic red ribbon, orange lining and two-tiered woven sleeve ribs all have their origins in practical use.
Nowadays, the company grew into an international commercial seller of American military style and fashion apparel.