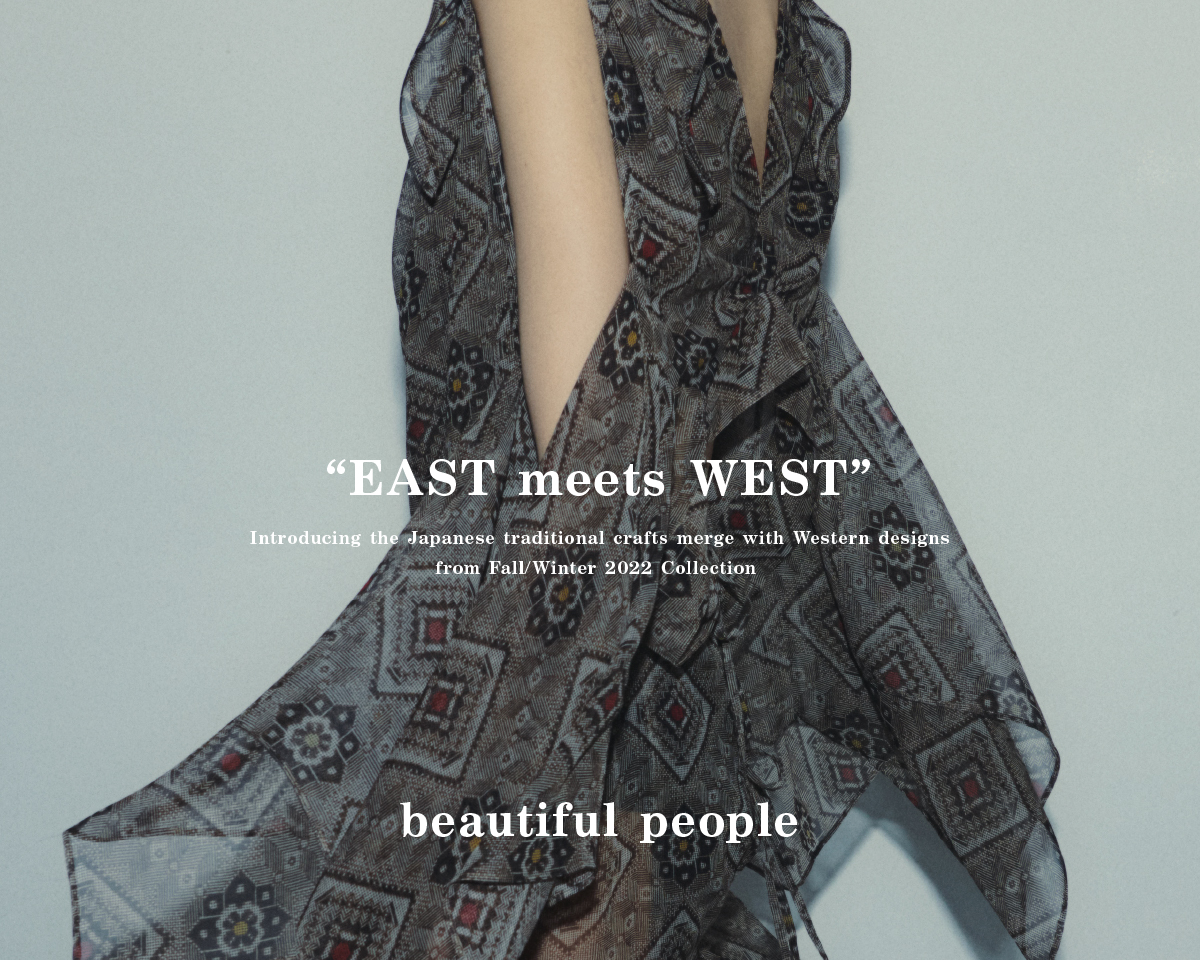 Winter 2022 collection features items with two faces in a single piece, which shows the Japanese traditional crafts merge with Western designs.
The collection is based on the "Side-C" concept, a unique idea in manufacturing, and the "DOUBLE-END" concept, which creates new functions and forms by turning the top and bottom of the item upside down.
By crossing ancient Japanese patterns with unconventional materials and designs, the textiles feel like modern Western patterns.
The collection is unique that crossing the East and the West in a single piece, from materials to patterns and silhouettes, using advanced pattern technology to express the three-dimensional forms of clothes from the linear patterns of kimonos.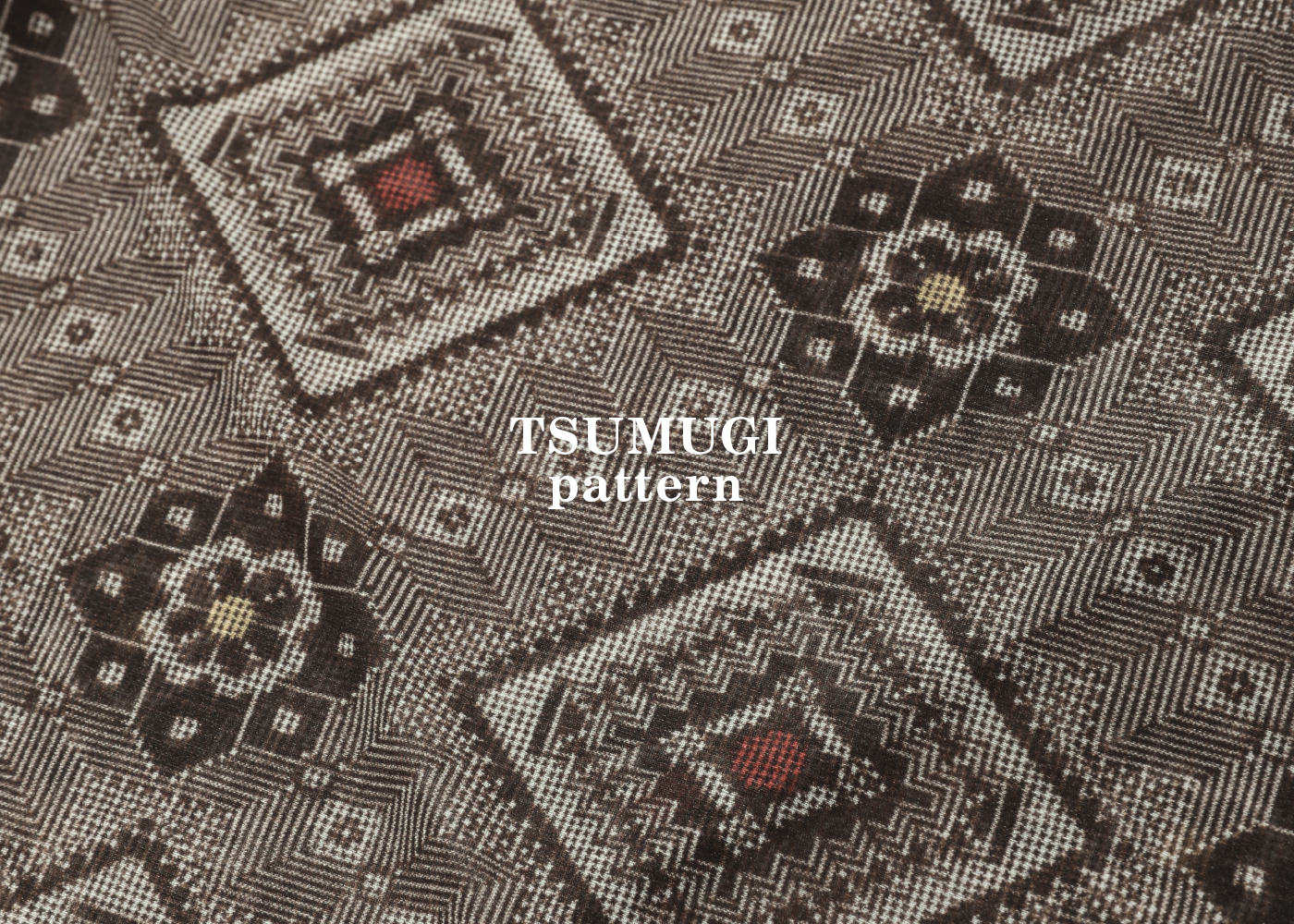 The geometric pattern crosses the traditional TSUMUGI pattern which is used for kimonos with an Art Deco style to create a new textile with a modern yet forlorn impression. The combination of patterns with the softness and fine luster of silk, and translucent jersey materials further expresses the fusion of cultures.
The wide range of products includes kimono dress, which coexists with the linear patterns of kimono and western patterned silhouettes, also 2-way blouse in DOUBLE-END technique.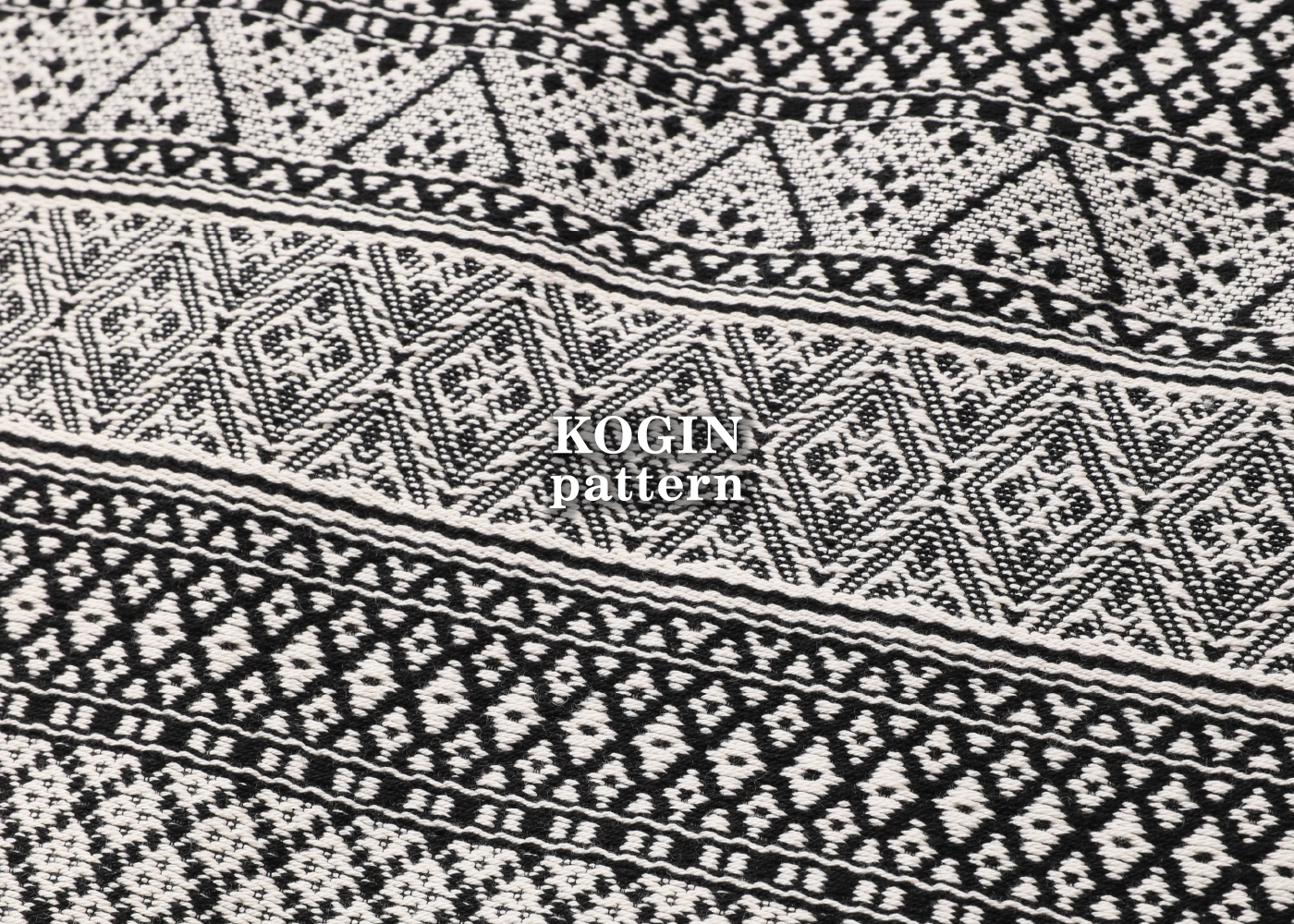 A cross between KOGIN-sashi, a traditional Tsugaru stitching technique, and Nordic patterns. Valuing the ancient use of stitching with cotton threads on linen cloth for long and harsh winter, by weaving thicker threads into the thin silk.
KOGIN-sashi series includes pullover blouse inspired by vintage Nordic blouses, and DOUBLE-END blouse with stand collar which can transform into haori (short coat).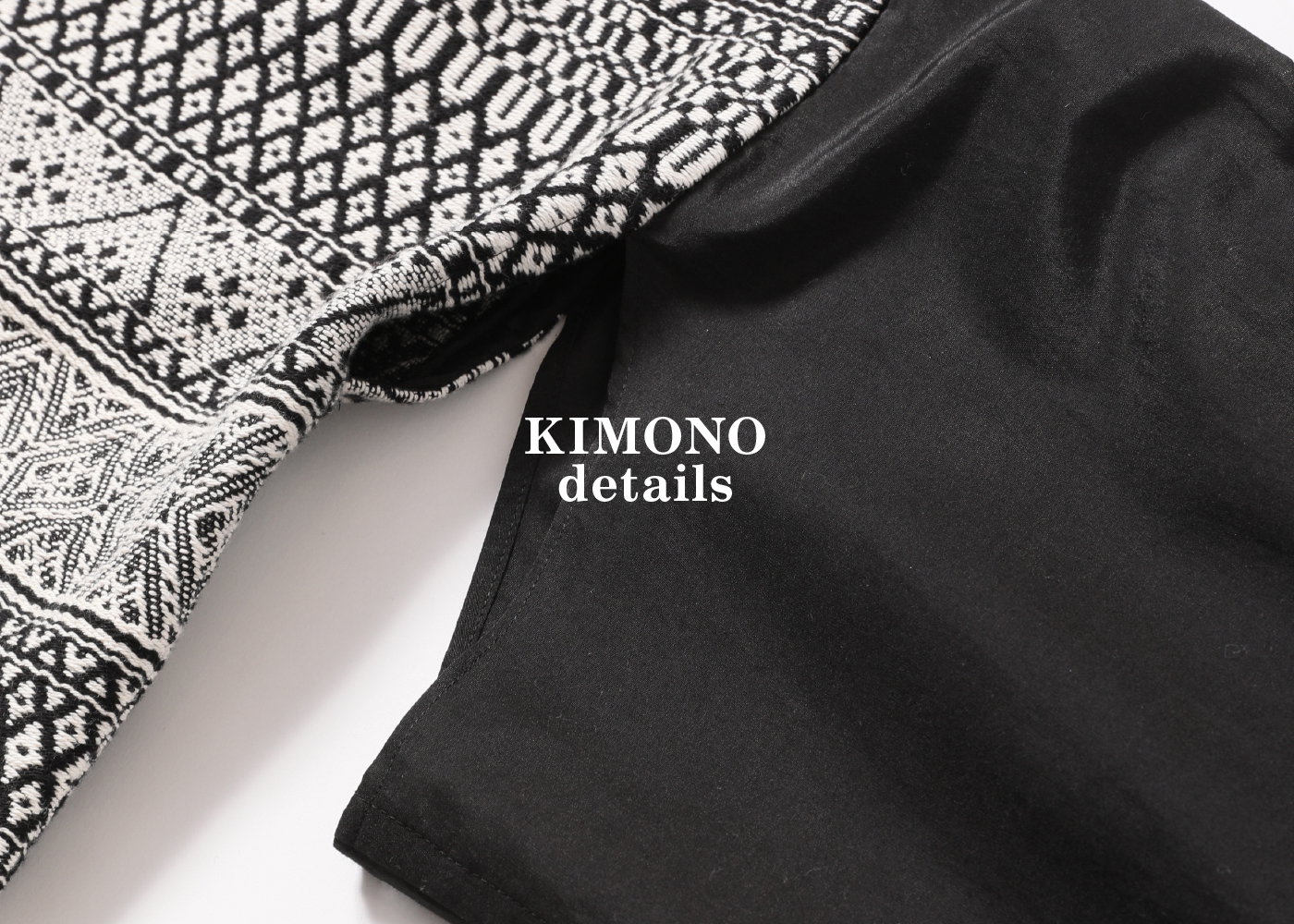 A unique construction utilizes the Mogiri sleeve, a type of narrow sleeve used in kimono and other Samue garments (a kind of traditional Japanese working clothes). The detail that constructs the three-dimensional form of clothing while incorporating the straight line pattern of Mojiri sleeve, which is both functional and fashionable.
By allowing the arms to protrude from under the armpits, a new aspect of design is also achieved.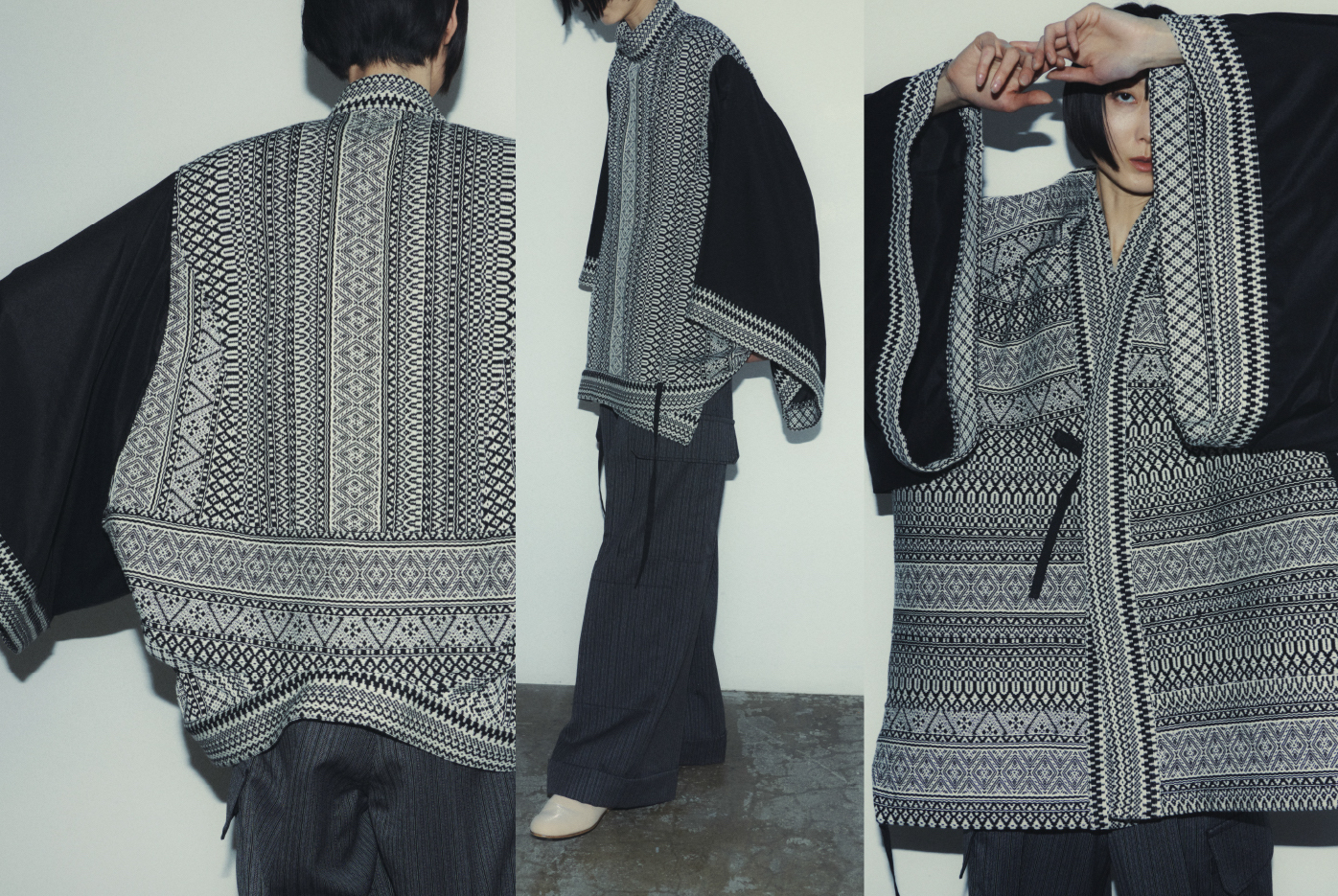 Winter 2022 collection is now available in store.