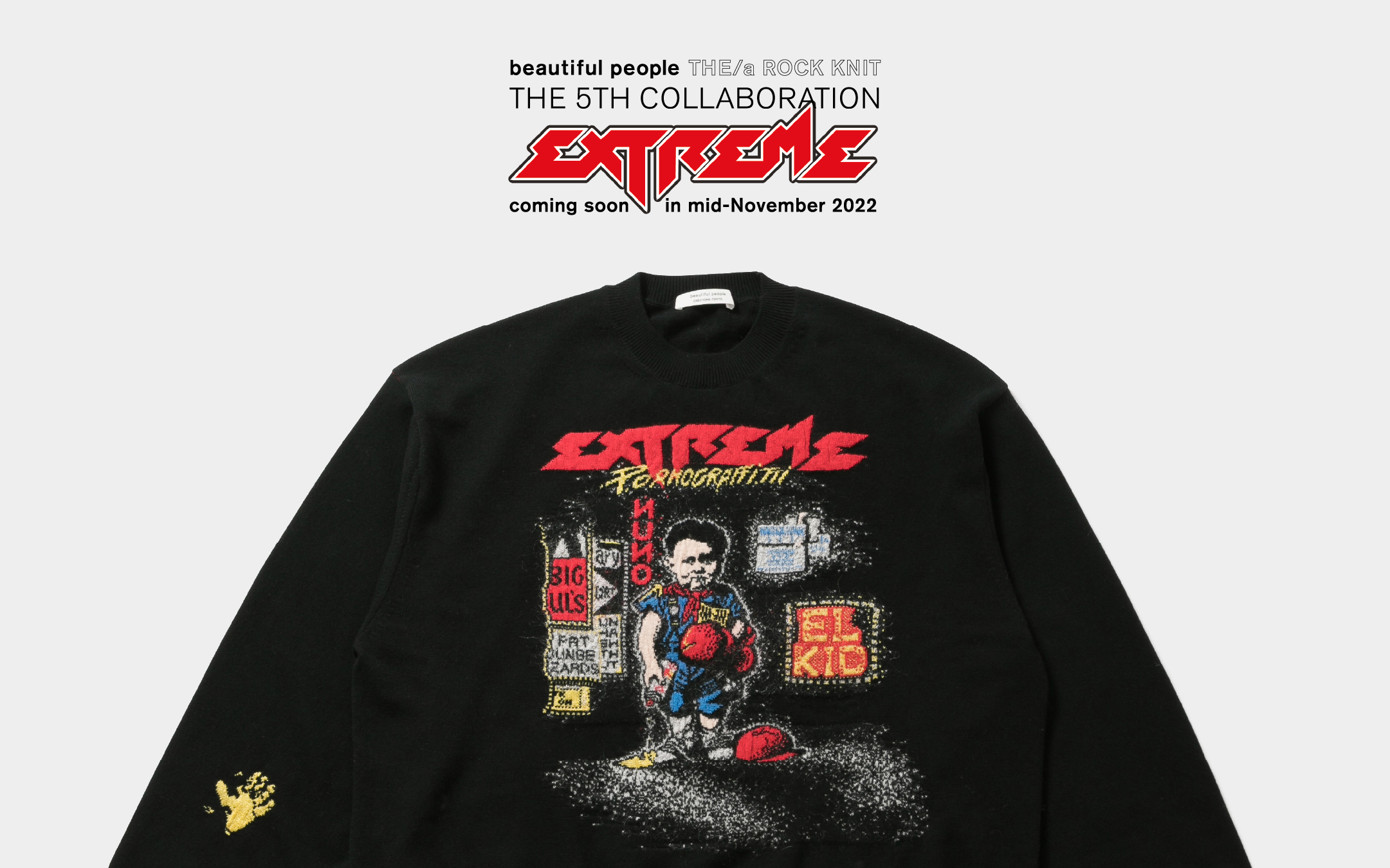 beautiful people's THE/a ROCK KNIT collaboration knitwear inspired by a rock band T-shirt of the band that connects with the next generation.
We worked with worldwide bands and musicians in the previous collaboration and the up-coming collaboration with EXTREME – the American rock band.
coming soon in November 2022.
A launched notification mail is now available to apply online.
SPECIAL VIDEO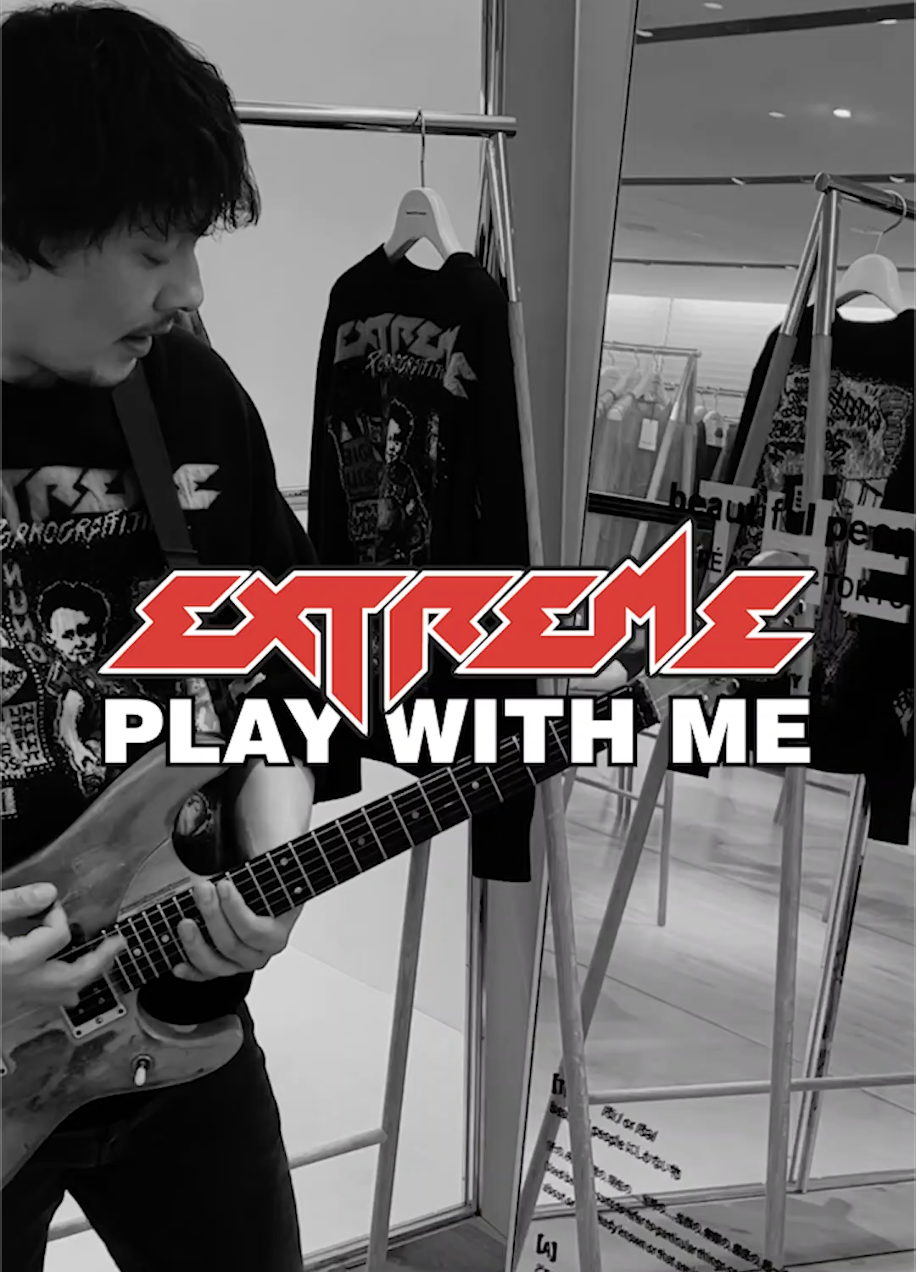 EXTREME play with me by Hidenori Kumakiri
To Celebrate the collaboration with EXTREME, Hidenori Kumakiri, the creative director of beautiful people has played the song "PLAY WITH ME" on guitar with his incredible skills. Check the full version on the link, our Instagram, or the button below on YouTube.
A crew-neck pullover featuring an intarsia knitting graphic pattern. It is characterized by the original graphic pattern with new added value and meaning.
THE/a Rock Knit series design based on the concept of "Kidswear for everyone"
It comes in 4 sizes – 150 / 170 / 190 / 210. Choose from compact to oversized silhouettes to match your style.
Sizes reference:
Size 150 = Size 36 = ladies S / men XS
Size 170 = Size 38 = ladies M / men S
Size 190 = Size 40 = ladies L / men M
Size 210 = Size 44 = ladies XXL / men XL
unique garment bag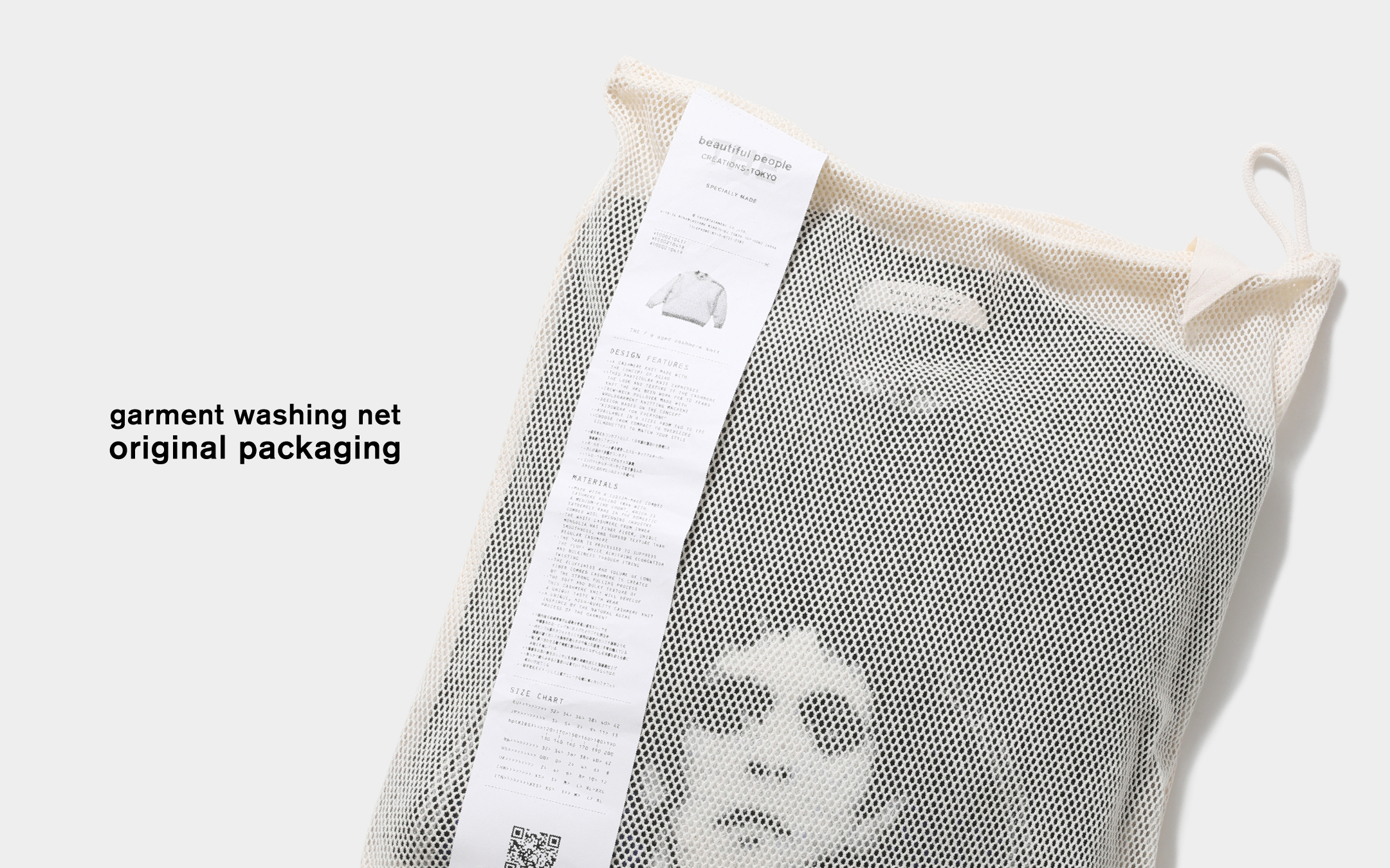 THE/a ROCK KNIT has its unique packaging inspired by a washing net.
It can be used when you store it in the closet or use it as a real washing net.
about EXTREME

EXTREME is an American rock band formed in Boston, Massachusetts, in 1985, that reached the height of its popularity in the late 1980s and early 1990s with the original lineup Gary Cherone (lead vocals), Nuno Bettencourt (guitars and keyboards), Paul Geary (drums and percussion), and Pat Badger (bass guitar). With the exclusion of Geary, the lineup has remained unchanged. Their current drummer is Kevin Figueiredo.
They have released five studio albums, two EPs (in Japan), and two compilation albums since their formation. The band was one of the most successful rock acts of the early 1990s, selling over 10 million albums worldwide. Extreme achieved their greatest success with their 1990 album Pornograffitti, which peaked at number 10 on the Billboard 200, and was certified gold in May 1991 and double platinum in October 1992. That album featured the acoustic ballad single "More Than Words", which reached No. 1 on the Billboard Hot 100 in the United States.