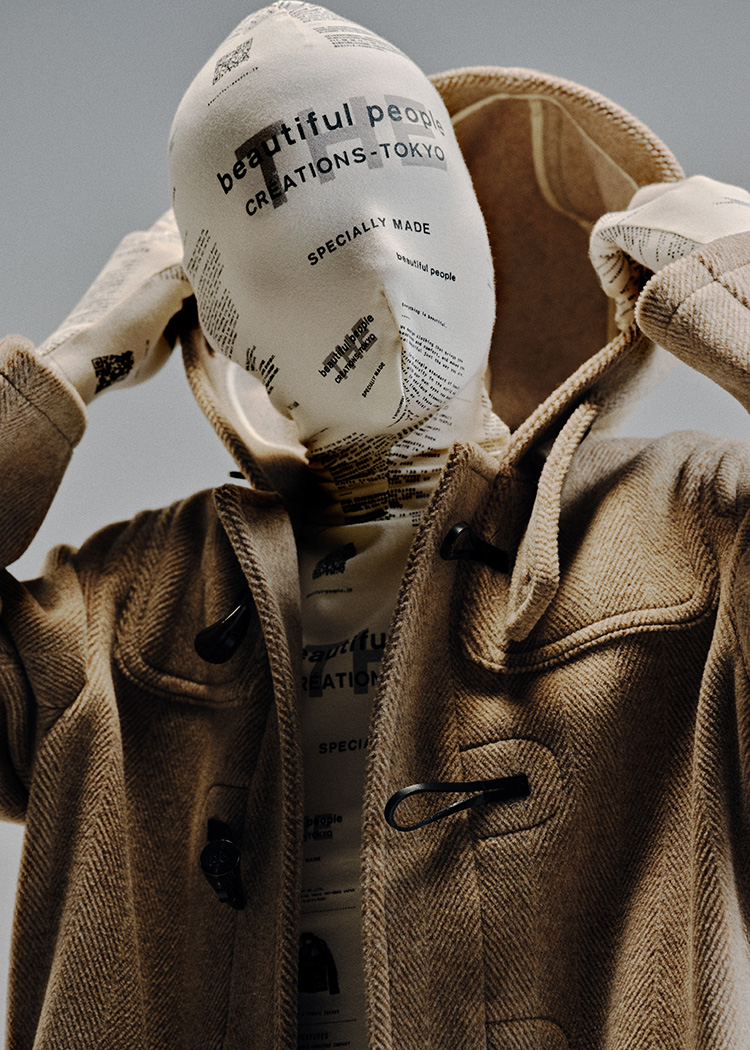 A HIGH LEVEL OF CRAFTSMANSHIP WITH
beautiful people's UNIQUE BRAND DNA.
THE/a Duffle Coat
#1000103410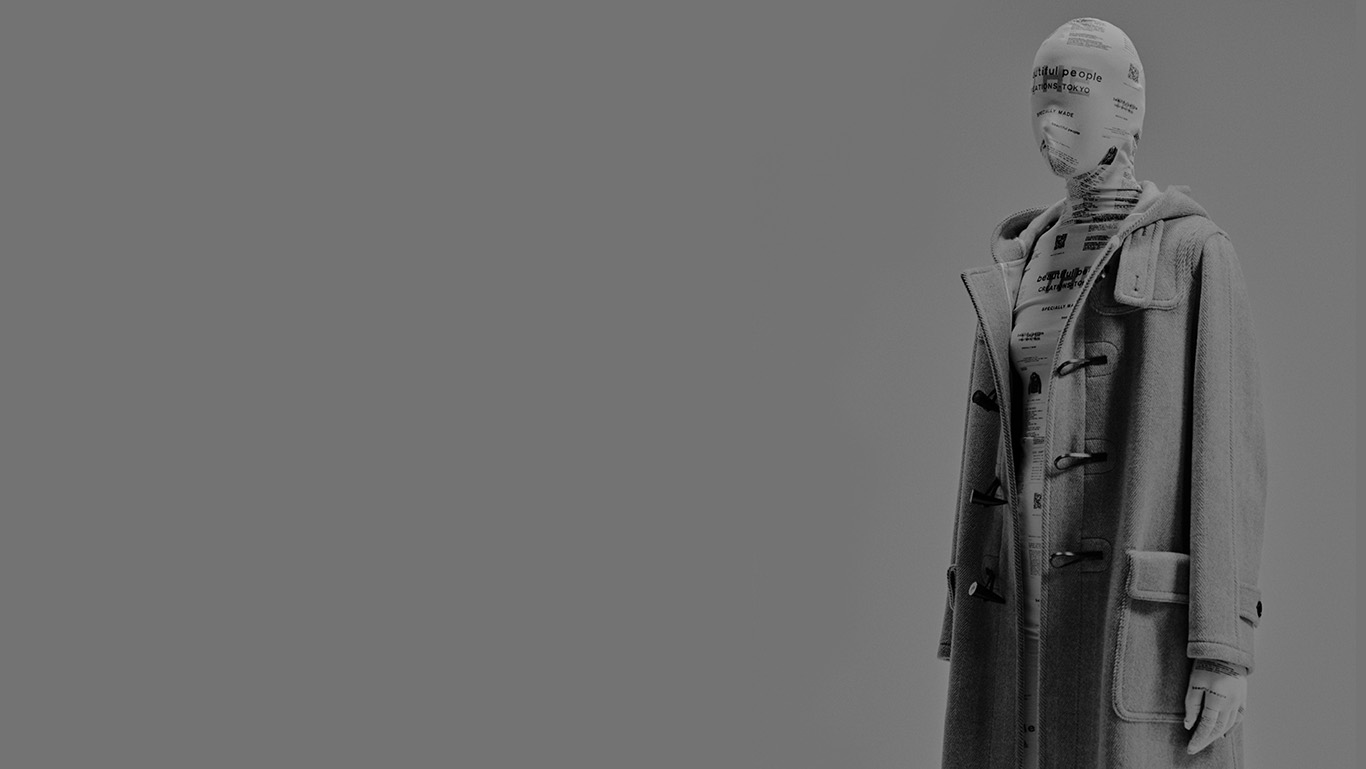 Lighter and warmer classic outwear evolved by changing the material from regular wool to lambswool
The high-quality pile melton cloth is crafted with triple weave construction without lining
Warm enough to be worn directly over a T-shirt.
The fabric is characterized by its smooth texture and raised ridges
The finishing process is a delicate and persistent process that requires careful adjustments based on the condition of the fabric and the environment. At least two months are invested in the fabric finishing process.
The marbled color creates an elegant and sophisticated impression.
Leather straps and toggles crafted from the buffalo horn gradually develop a unique taste with time.
The wash label is made with a big jacquard tag, turning it into a unique design element that you could show it as a design detail.
THE / a duffle coat specially crafted for adults, combining a high level of craftsmanship with beautiful people's unique brand DNA.